About Us | Didsbury Festival 2022
Didsbury Community Association (DCA) & Didsbury Festival
Now in its 41st year, the Didsbury Festival is organised by Didsbury Community Association and is run by a multigenerational team of local volunteers.
It is one of Didsbury's largest and most popular community events in the calendar. 
The festival brings together residents, family, friends and the wider public to Didsbury Park come rain or shine,
whilst raising money for local charities and supporting local businesses.
DCA Board
Jayne Crawshaw
Peter Chapman
Sue Roberts
DCA Committee
Geoff Bridson
Jean Bridson
Martin Hoysted
Jeff Ball
Eloise Crawshaw
Tori Blakeman
Helen Robins
Rebecca Harrison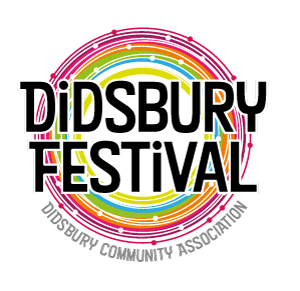 Charity Information
Didsbury Community Association is a charitable incorporated organisation No.1156857.
Time until Didsbury Festival 2022